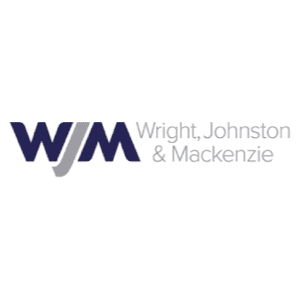 Wright, Johnston and Mackenzie
Do the right thing, make a difference and build trusted relationships
https://www.wjm.co.uk/
Wright, Johnston and Mackenzie
Why we chose them
The warmth, empathy and attention to detail of the Wright Johnstone Mackenzie team, along with a great reputation for client satisfaction and an open-mindedness about doing things differently, to improve the small business legal experience, was what stood out for us when we were choosing Scottish partners. This team came very highly recommended by other partners with whom we already worked.
Specialists in:
Intellectual Property (Scotland)
Debt (Scotland)
Shares (Scotland)
Landlord and tenant (Scotland)
Wills (Scotland)
Disputes and complaints (Scotland)
Terms and conditions (Scotland)
Speak to them
You can get professional help from Wright, Johnston and Mackenzie in just a couple of clicks.
Get Expert Help
Awards
We're proud that we work with award winning teams
Where you'll find Wright, Johnston and Mackenzie in Farillio
We have worked with Wright, Johnston and Mackenzie to create loads of resources to help you run you business.